Kuwahara even recreated their bike poster from 40 years ago, updated with the new model, which is scheduled to be release in fall of 2022, though the site notes that production may be delayed due to Covid-19. The bike comes with a bell, stand, and chain cover. Here are the specs for you:
The bike is "E.T. Legend" color with a 4130 Cr-Mo frame, 4130 Cr-Mo fork 1 inch head parts, a sealed bearing hub with Kuwahara laser etching logo – black anodized 36H. There is a one piece Cr-Mo crank with 44T alloy original charing, black anodized, black Kuwahara lightning grips, red slant stem, R.S. Saddle with Kuwahara logo, and DIA COMPE MX-121 brake levers and MX-1000 caliper brake, which is black anodized.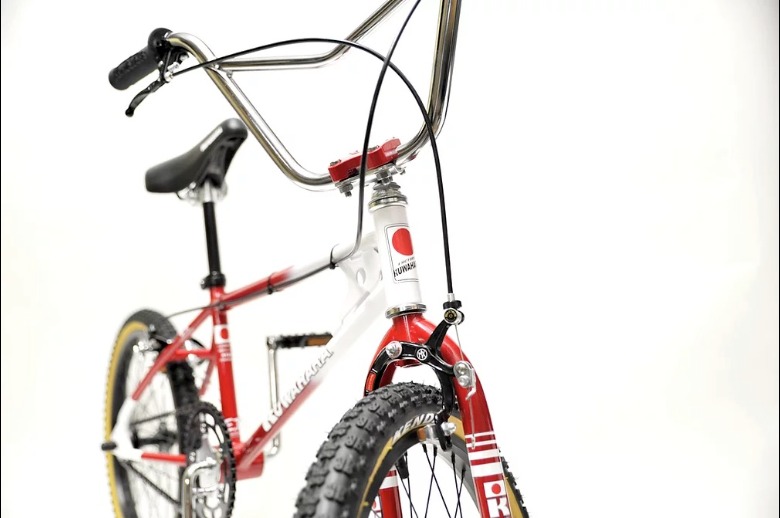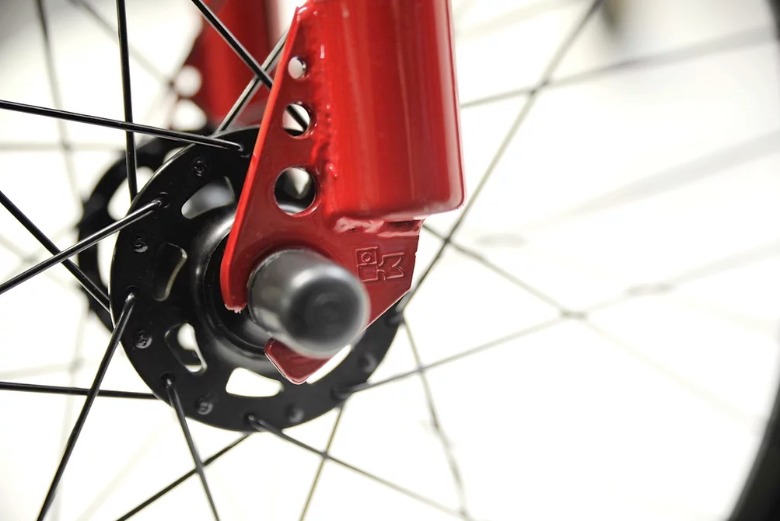 I don't know what all of that means, but I want it!
The site says that there were two types of BMXs available in 1982 when the film came out and we saw the famous scene of Elliott flying on this bike with E.T. There was the E.T. Original and the E.T. replica. The parts specialization was the only difference between them. This time around the site says: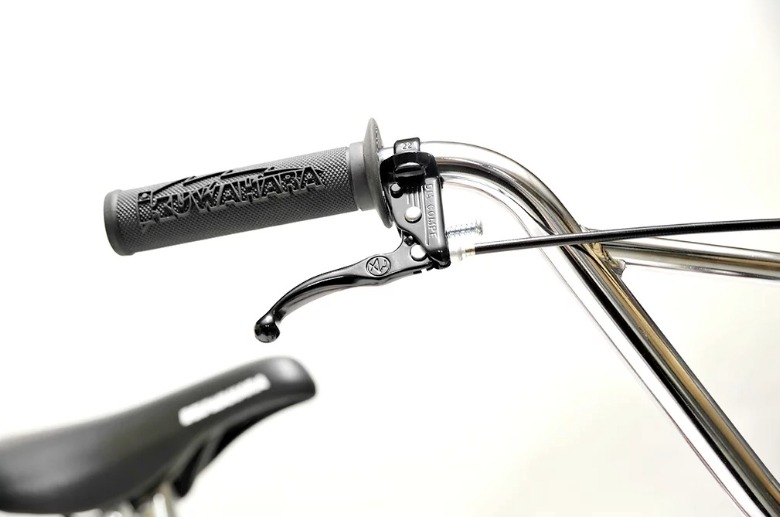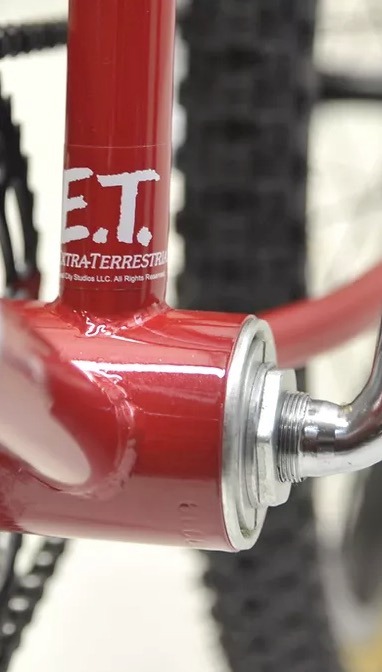 That makes it look similar but more comfortable to ride.
I don't care if it's comfortable (I mean, I do, but mostly I just want to have it), but it's nice to know. I have a red hoodie in my closet. I'm ready!