Here is all the info on the Hot Toys Sixth Scale Figure of Electro from "Spider-Man: No Way Home." This is a newly developed head sculpt of Jamie Foxx as Max Dillon, with movie-accurate facial features, including (and this is from the site, not me giving shade) "detailed wrinkles and skin texture." It's approximately 11.41" (29 cm) tall, featuring a body with over 30 points of articulation.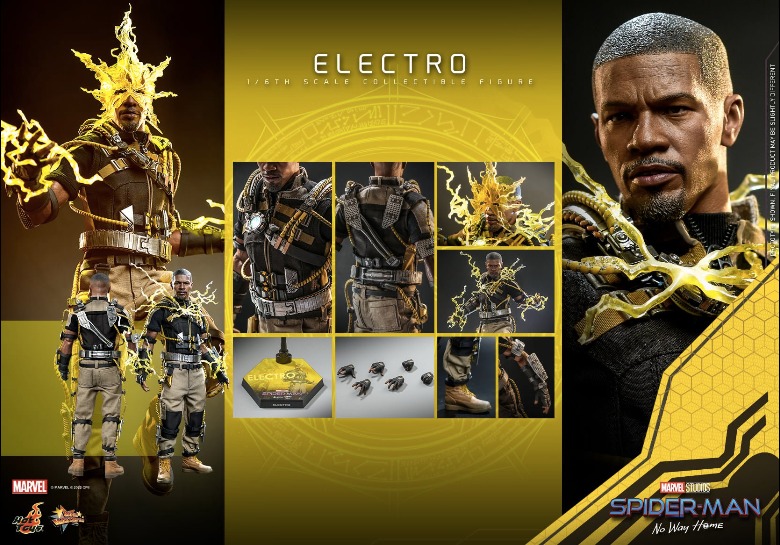 There are LED light-up areas located at the circle-shaped arc reactor on his chest, as you can see from the pics. The light is white, according to the site, and battery operated. You're getting six pieces of interchangeable gloved hands including one pair of fists, one pair of open hands, and one pair of gesturing hands. Hey, Max has feelings! He's got to emote!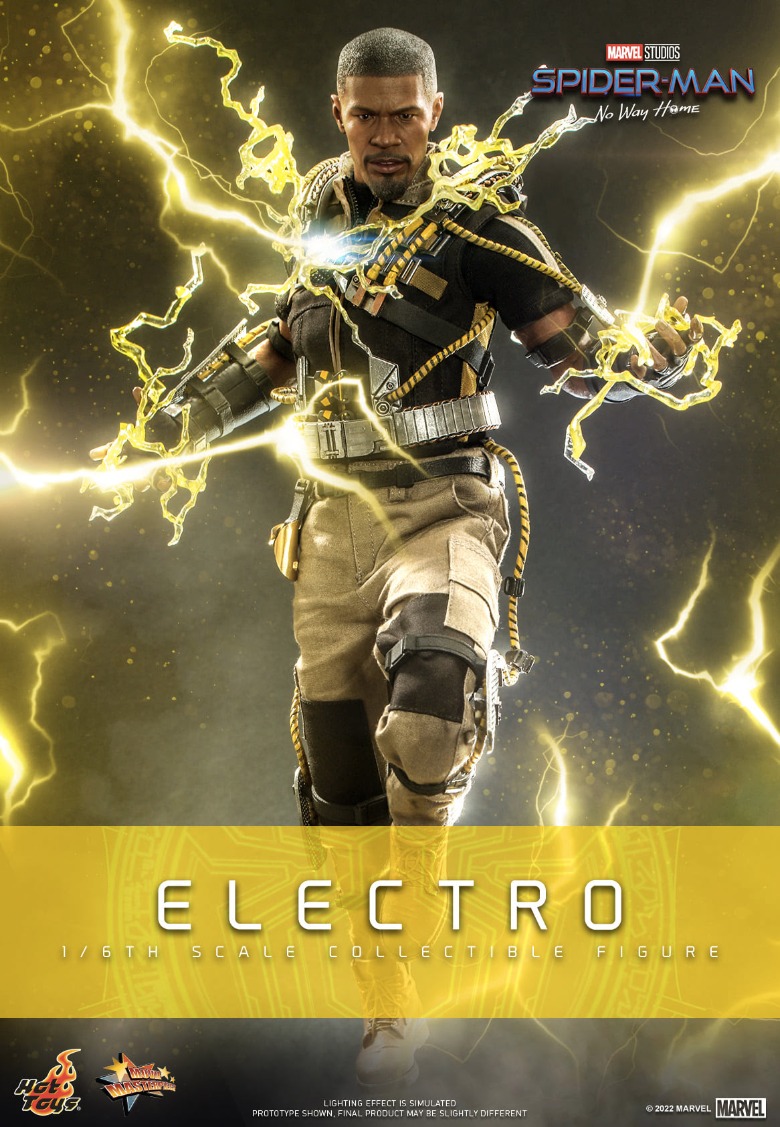 The head is hand painted, and the costume is a black shirt with silver plates and yellow cables around him, with beige pants, silver plates, and the yellow cables. He's got on a utility belt, and brown working boots. There are four pieces of the lightning effect that can be attached to the face, chest, and fists, with a stand featuring the logo and Electro nameplate.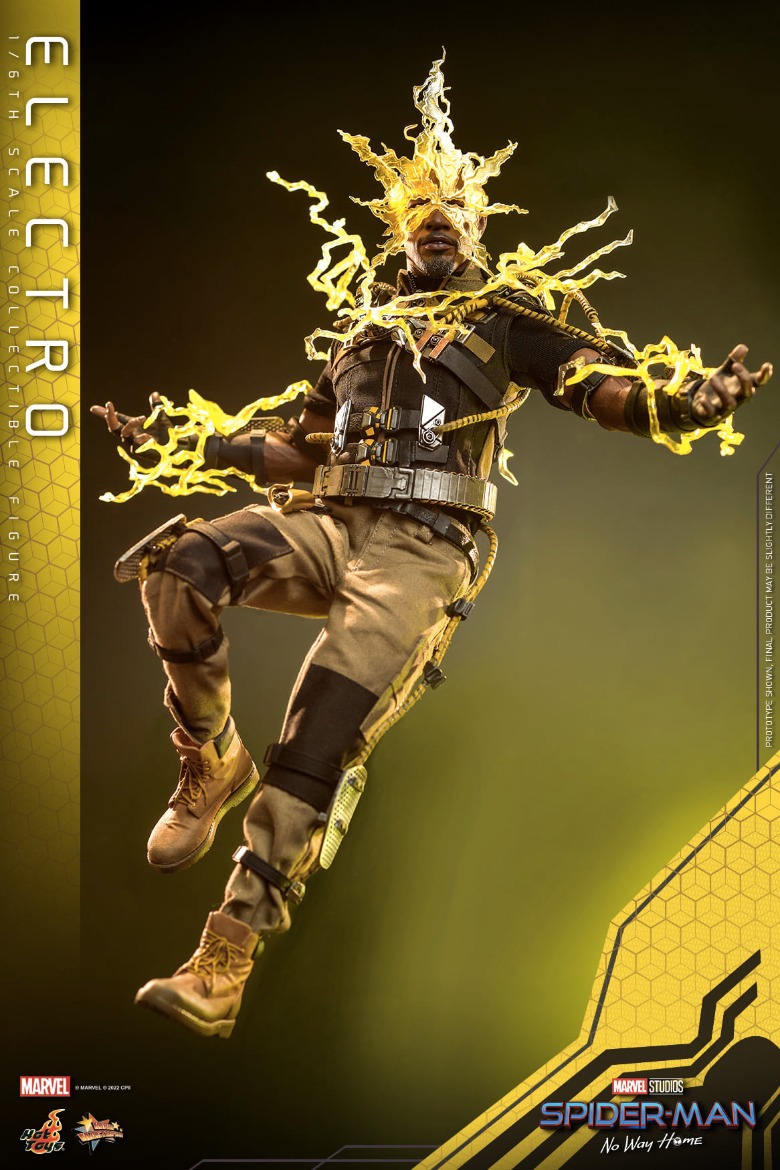 Pretty spectacular! Hot Toys always does great stuff, but this one is really spot-on. Happy zapping!